Three Generations of Giving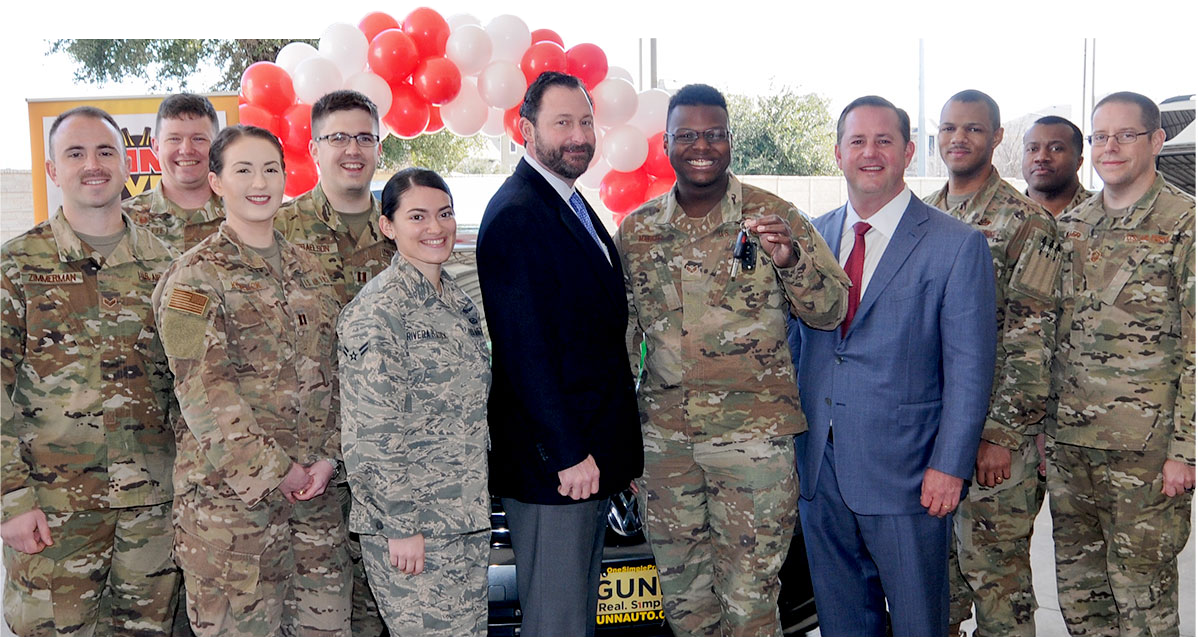 For more than 100 years, our commitment and involvement in the community has been an important part of the way we do business. It's not just our contributions to the automotive world that define Gunn Automotive Group; it's what we can give back.
We call it Gunn Gives.
For more than 100 years, our commitment and involvement in the community has been an important part of the way we do business. It's not just our contributions to the automotive world that define Gunn Automotive Group; it's what we can give back.
We call it Gunn Gives.
"The Gunn Family's generosity comes from the heart. Over the years their kindness made countless things possible for Mission Heritage Partners in order to benefit the San Antonio Missions National Historical Park. "


Rosebud Coffey
Executive Director at Mission Heritage Partners

"Thank you to one of our most generous sponsors: Gunn Automotive. Your support over the years has really enriched the morale of military members, families, and the entire JBSA Community. "


Shelta Reese, NF-IV
502 Force Support Squadron Director of Marketing and Special Community Events

"When a company sponsors something in the Texas Cavaliers' River parade, the net dollars go to our Foundation and are distributed to children's charities in our area. Without Gunn's continuing generous sponsorship, it would not be possible to reach the thousands of kids that we support. We are truly grateful for our relationship and their friendship! "


Texas Cavaliers Charitable Foundation

We Are Proud to Give Back
Since the creation of the Gunn Family Foundation, we have donated millions of dollars to area charities. We know financial support is very important, but we wanted to do more than just write checks. We wanted to offer personal "boots on the ground" support for our community.
To that end, we launched our volunteer initiative, Top Gunns, a new part of the philanthropic project we call Gunn Gives.
Employees, representing all San Antonio Gunn dealerships and collision centers, volunteered at the San Antonio Food Bank, sorting grocery items that were given to needy families. We have sorted shoes and clothing for the homeless at Christian Assistance Ministry(CAM,) we've packed diapers at the Texas Diaper Bank and collected and boxed candy, stuffed Christmas stockings, and sorted hygiene items for Soldiers' Angels "Treats for Troops" and "Go Camo Care Package Drive" initiatives and our own "Operation Care Package" drive when our military headed to Europe to assist the Ukraine.
To assist with the heartbreaking tragedy in Uvalde, Texas, Gunn Auto Group has partnered with Family Service to provide one full-time mental health expert to assist with the long-term needs of both children and teachers at Robb Elementary School.
We are so very proud of our employee volunteers and the positive impact they continue to have throughout our community, but also for the way each of them professionally represents Gunn Auto Group as our brand ambassadors.
Our largest project to date was Operation Book Drop. Gunn Auto Group, Cox Media Group, and KSAT-12 TV partnered to hold a book drive to provide gently read books, both paperback and hardbound, to our military service members serving our country throughout the world, as well as those recuperating in Veteran's hospitals and living in VA homes.
San Antonio, known as "Military City USA," has been home to our country's military for close to 300 years and has one of the nation's largest active and retired military populations. San Antonians were encouraged to drop off books at Gunn Auto dealerships and collision centers in San Antonio and Denton, Texas.
The drive took place in April 2021 with the goal of collecting 3,000 books. Due to the overwhelming response, Gunn Gives volunteers sorted, boxed, and shipped 544 boxes weighing more than 12,000 pounds which equate to 25,000 books. These donations were shipped to Afghanistan, Canada, Iraq, Korea, Kuwait, Poland, Saudi Arabia, Qatar, and Turkey. Closer to home, books shipped to Travis AFB, Ft. Bliss, the 7-17 Air Cavalry Squadron, the 61st Quartermaster Battalion at Ft. Hood, and Travis Fisher House. Veteran medical centers, including John Pershing VAMC and Carl Vinson VAMC, received books. More books went to those serving on US aircraft carriers; the USS Ronald Reagan and the USS Iwo Jima, to name a few.
In 2020, three military families, surrounded by friends and military supporters, truly felt the love of the San Antonio automotive community and experienced a life-changing event – the gift of refurbished vehicles. This gift provides them independence, a way to get to work and medical appointments, and the ability to take care of their families – thanks to Gunn Collision and car donors, financial services company USAA® and insurance carrier Allstate®, along with the National Auto Body Council Recycled Rides® partners AXALTA® Coating Systems, Dents & Dings, Finish Master® and 1-800-Charity Cars.
Gunn Auto's founder "Pop" Gunn served with the 13th Armored Division during World War II as a Lt. Colonel under General George S. Patton and was a Bronze Star recipient. His son, Curtis C. Gunn, Jr., was a Navy Lieutenant and Navigator and Operations Officer on the USS Joseph Boyd. Currently, the Gunn Automotive Group collectively employs more than 50 former servicemen and women, and reservists.
The recipients were selected by the Texas Chapter of Wish For Our Heroes, a nonprofit organization that helps our military, both active duty and veterans, to meet every day needs such as food, clothing, and transportation. Whether it's sponsoring belt buckles for kids at the Medina County Livestock Show, buying toys for Elf Louise Christmas Project, or donating face shields to the Frank Tejeda Veterans' Home in Floresville, Gunn and our volunteer corps, Gunn Gives, is dedicated to supporting the communities where we live.
Here's a sampling of the many incredible organizations Gunn Gives has supported since 2020.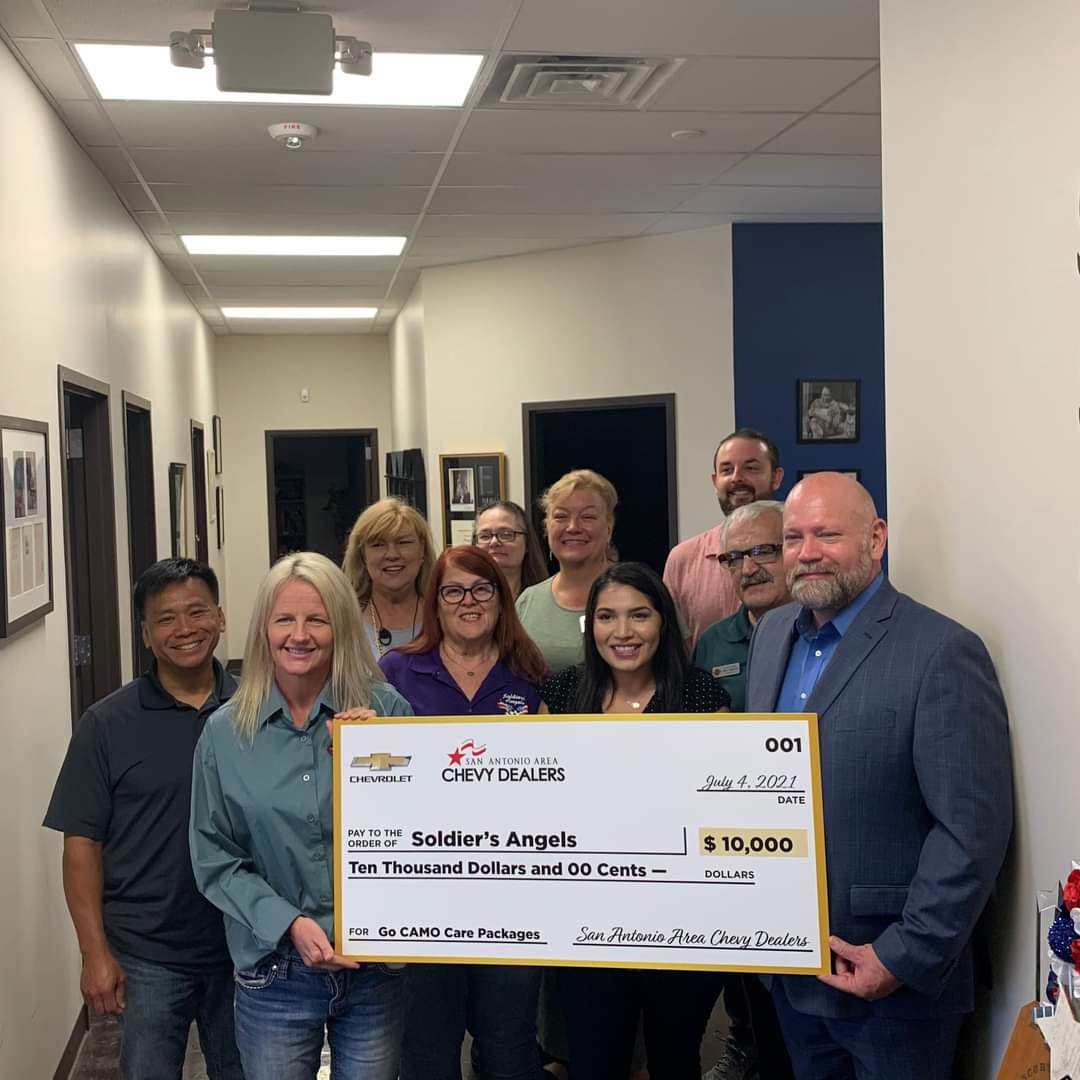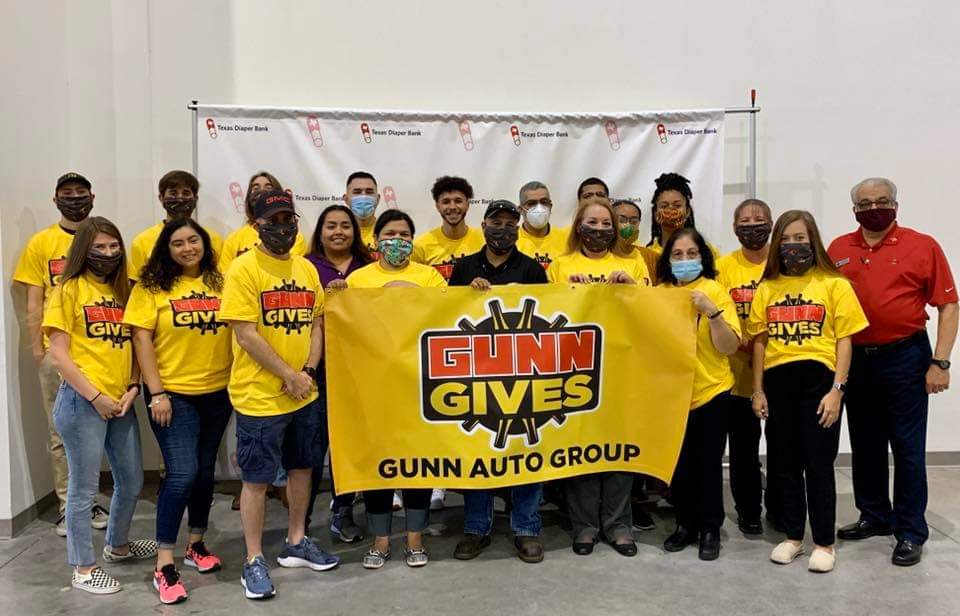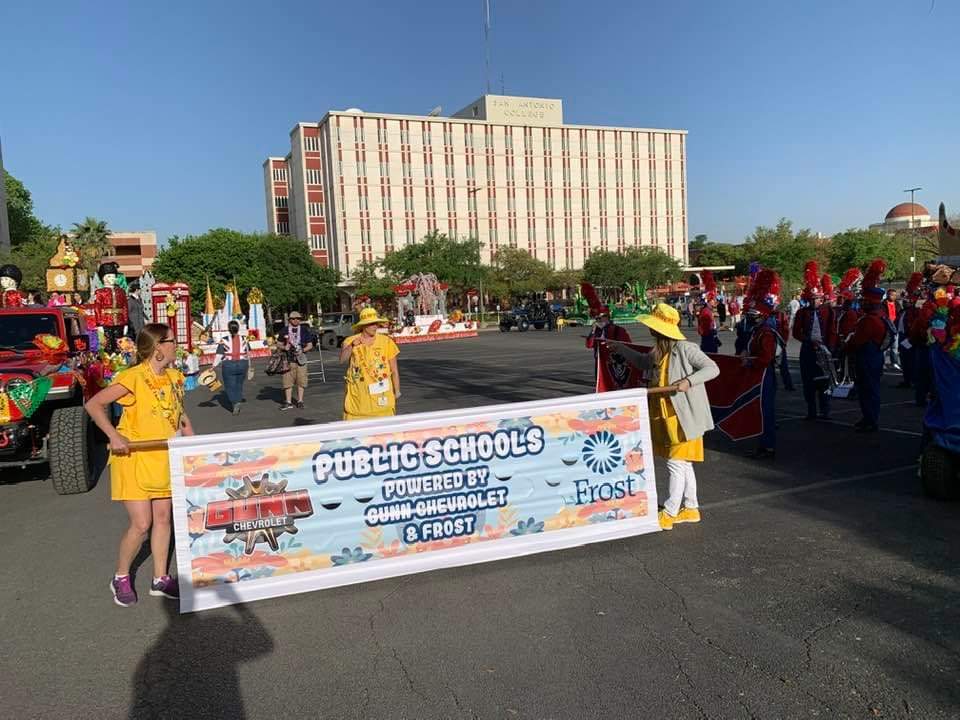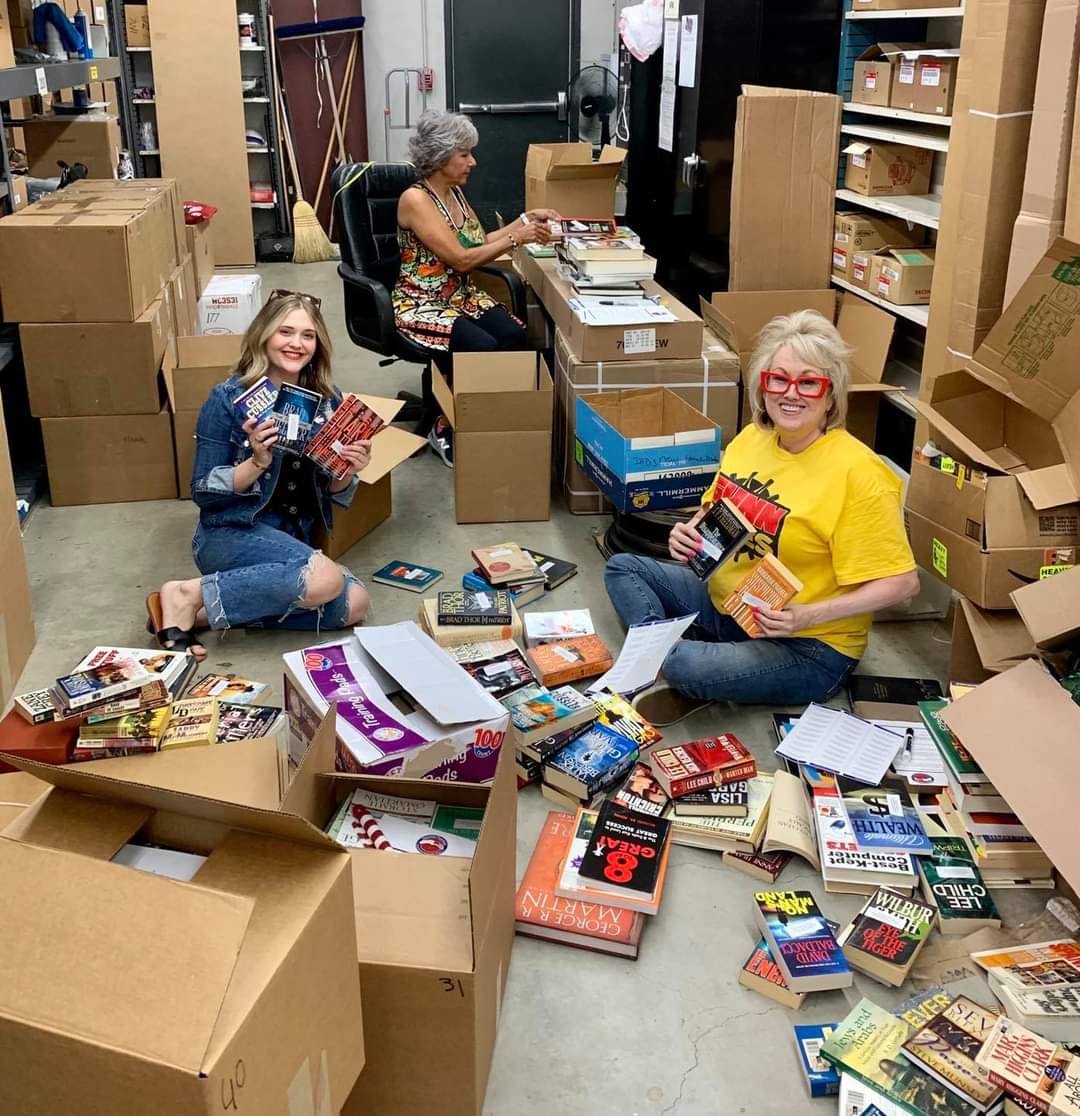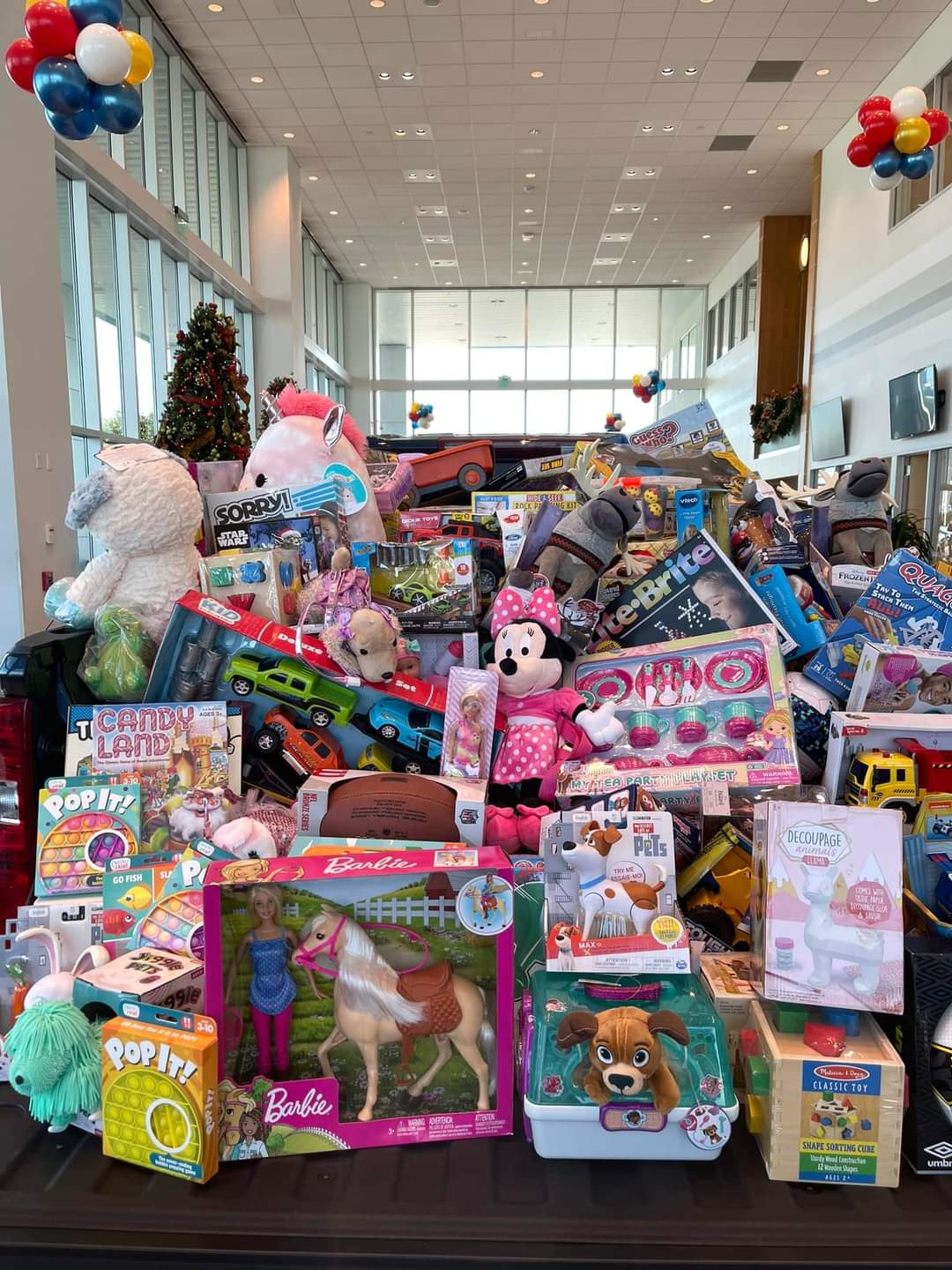 AGRICULTURE
CIVIC
CHILDREN
DIRECT SERVICE
EDUCATION
MILITARY / FIRST RESPONDERS
PETS
Gunn Automotive Group Employees Proudly Support The United Way
As the world's largest privately-funded nonprofit, United Way offers global reach, local expertise, and cross-sector leadership to improve the well-being and overall quality of life for people in San Antonio and Bexar County. Since 2013, Gunn employees have given close to $1 million with each dollar making a positive and lasting change in the community in which we work and live.